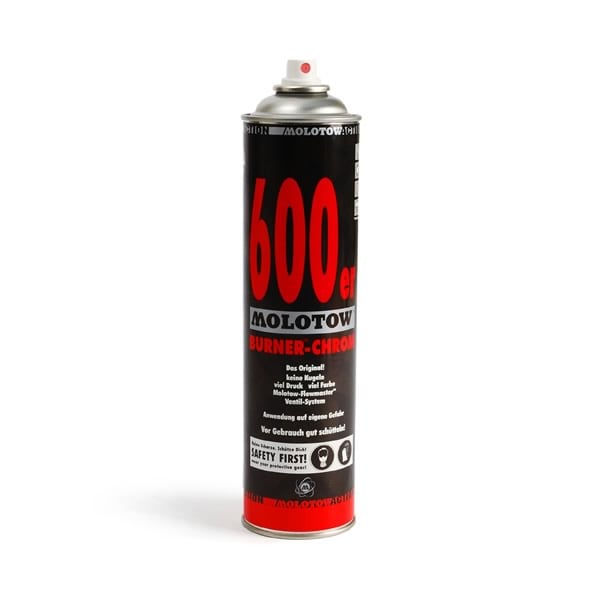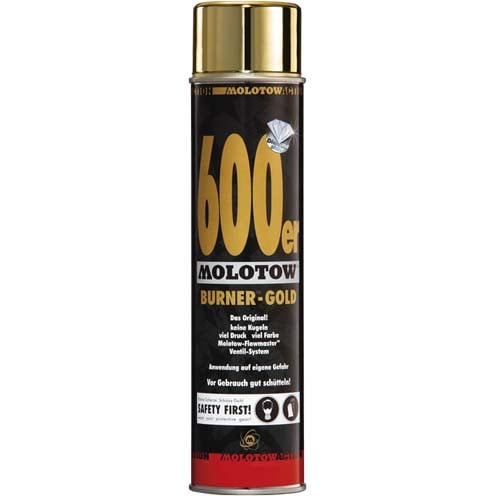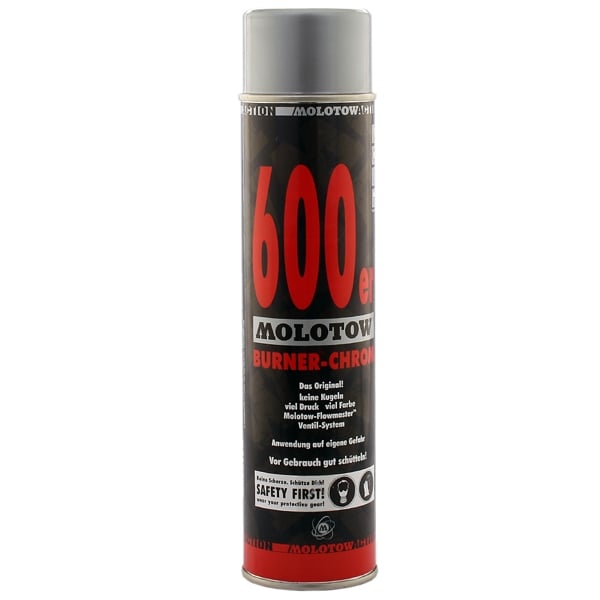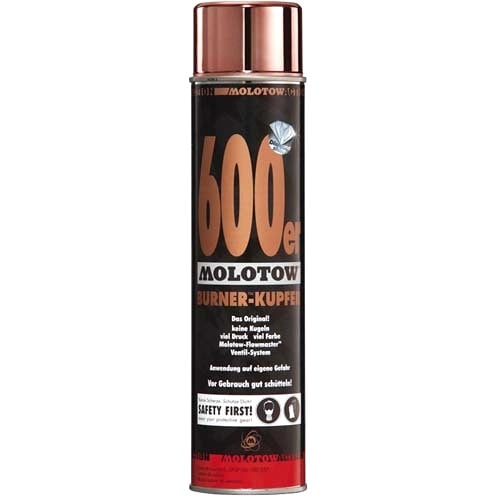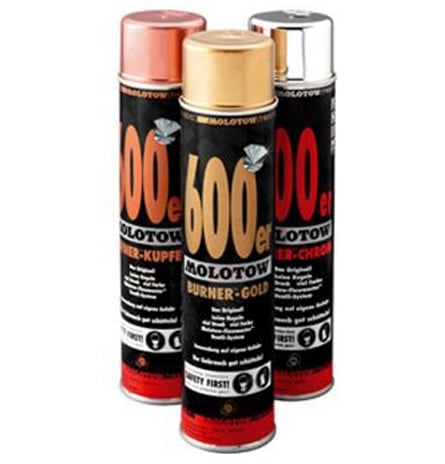 Molotow - Burner (600ml)
CHF

3.00 –

CHF

29.00
Dieses Produkt liefern wir nur in der Schweiz aus!
Molotow Burner
600ml, Gold, Silberchrom, Kupfer
Glanz
Sehr ergiebig (für ca. 3,5 m2)
Hochdeckend
Druck: Hoher Druck (High Pressure)!
Vorteil: Beste Chromfarbe!
Nachteil: Skinnycaps nicht zu empfehlen!
Extra: Keine Kugel!
Caps
Rosa Fatcap: Drücken und draufhalten!
Astro Fatcap: 15-20 cm (auf Kosten der Ergiebigkeit)
Seit 1996 entwickelt Molotow innovative Technologien, die Farbauftragswerkzeuge zum Maximum optimieren. Die deutsche Firma gehört zu den weltweit führenden Aerosol-Herstellern.
--
Molotow Burner
600ml, Gold, silverchrome or copper
Brilliant
Very efficient (for approx. 3,5 m2)
High coverage
High pressure
Advantage: Best chrome colour
Disadvantage: Not suitable for use with skinny caps
Extra: No ball agitator
Caps
Rosa fatcap: Press and aim!
Astro fatcap: 15-20 cm (limits efficiency)
Molotow has been developing new technologies to improve colouring tools to the max since 1996. Today, the German company is one of the leading aerosol producers in the world.
File under: Belton, Spraycan, Cans, Sprühdosen, Spraydosen, Aerosol, Bombing