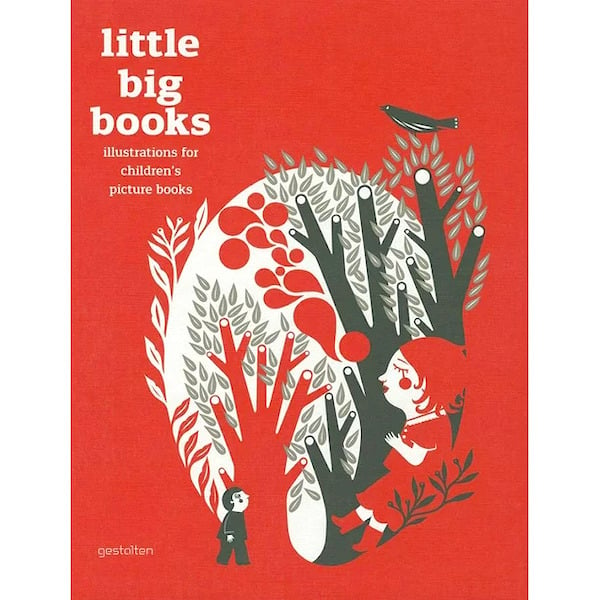 Robert Klanten & Hendrik Hellige - Little Big Books
CHF

39.00
Illustration und Design für Kinderbücher!
Kinder sehen die Welt mit anderen Augen. Durch illustrierte Geschichten in Kinderbüchern lernen sie die Welt kennen, in der sie leben. Die besten Bilderbücher für Kinder enthalten nicht nur wunderbare Geschichten, sondern erzählen sie auch auf eine visuell ansprechende Weise. Kinder sind sehr kritische Leser, die Bücher, die sie für langweilig, pedantisch oder visuell einfallslos halten, einfach beiseite legen. «Little Big Books» zeigt die besten Beispiele für die Illustration von Kinderbüchern und dokumentiert aktuelle Trends in der Kinderbuchgestaltung.
Der 1995 gegründete Verlag «Gestalten» aus Berlin (GER) gehört zu den beliebtesten Design- und Lifestyleverlage weltweit. 2014 resultierte aus ihm zusätzlich der Kinderbuchverlag «Kleine Gestalten».
--
Illustrations for children's picture books!
Children see the world with different eyes. Through illustrated stories in children s books they learn about the world in which they live. The best picture books for children not only feature wonderful stories, but also tell them in a visually appealing way. Children are very critical readers who simply cast aside books they deem boring, pedantic, or visually unimaginative. «Little Big Books» showcases the best examples of illustration for children's books and documents current trends in their design.
Product info:
Publisher: Gestalten
Hardcover: 240 pages, numerous color illustrations
Year: 2012
Language: Englisch
ISBN: 978-3-899554-46-5
File under:
Graphic Design, Illustration, Kids