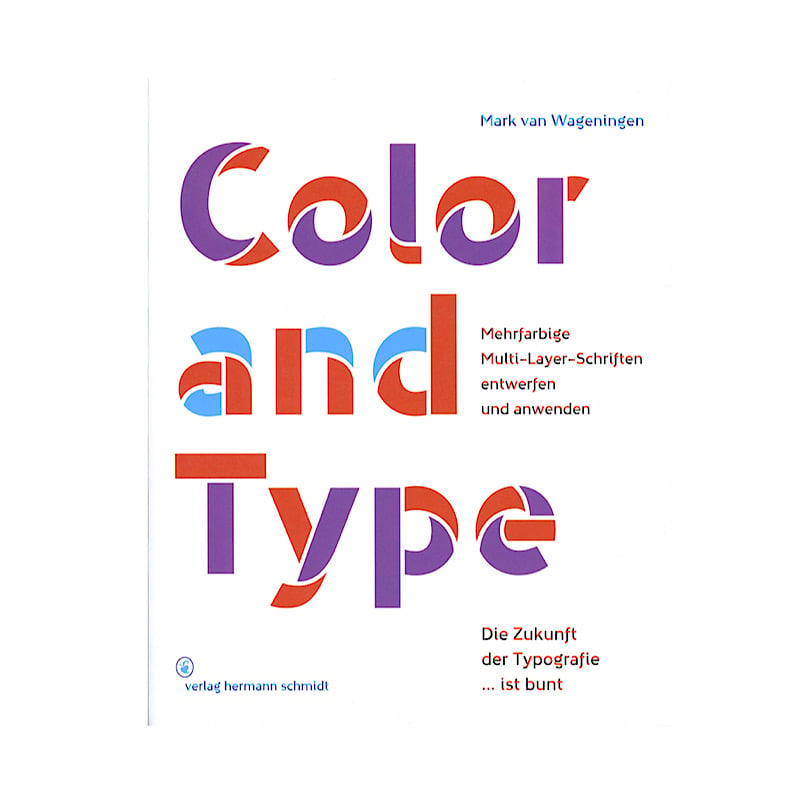 Mark Van Wageningen - Color And Type (Type And Color)
CHF

34.90 –

CHF

39.90
Mehrfarbiuge Multi-Layer-Schriften entwerfen und anwenden!
Multicolored-Multi-Layerfonts? Noch nie gehört? Nun, seit einigen Jahren mischen waghalsige Grafikdesigner und Typografen die «schwarze Buchstabenkunst» mit mehrfarbigen Multi-Layer-Schriften auf und bringen so Farbe ins Lesen. Bislang war das eher ein Insider-Trend, doch jetzt legte der niederländische Grafiker Mark Van Wageningen in einem Buch seine Studien zu diesem Thema vor. Systematisch untersuchte er, wie Farbe und Schrift interagieren, welche Kontraste wie wirken, wie Farbe die Lesbarkeit beeinflusst und ob die ganze Schose auch in Fliesstext funktioniert. In seinem farbenfrohen Buch vermittelt er sein Know-How wie man mehrfarbige Schriften entwerfen und anwenden kann. Die Farbpallette geht dabei zwar durchaus mal bis zu Regenbogenfarben, dennoch zeigt Van Wagenigen auch die Schwierigkeit auf, wie man es - trotz aller Farbenliebe - nicht zu bunt treibt. Ja, bunt ist das neue Schwarz!
Der Verlag «Hermann Schmidt» ist ein deutscher Fachverlag für Typografie und Grafik.
--
How to design and use multicolored typefaces!
An extension of open-type format makes it possible to design fonts with multi-colored letters. This offers typeface and graphic designers a colorful bouquet of new possibilities for print and web design. From colored multi-layered display fonts to rainbow-colored running text, color gives words new expressive possibilities.
«Abrams & Chronicle Books» is the European distributor of the two award-winning US publishers «Abrams» from New York and «Chronicle Books» from San Francisco. Abrams & Chronicle Books" was founded in London (UK) in 2010.
Product info:
Publisher: Verlag Hermann Schmidt, Abrams & Chronicle
Softcover: 180 pages, numerous color illustrations
Language: German or English
Year: 2019
ISBN: 978-3-87439-921-0 (GER), 978-1-61689-846-5 (ENG)
File under:
Graphic Design, Typography, Fonts