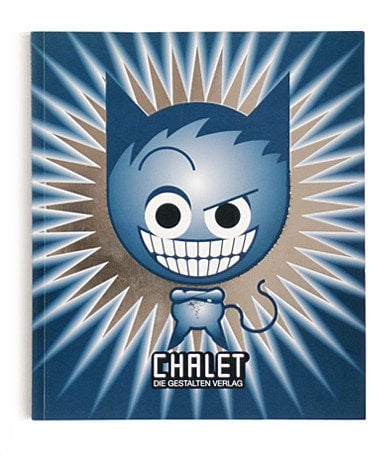 François Chalet - Chalet
CHF

69.00
Die Arbeiten des Schweizer Grafikers François Chalet!
Der Sammelband «Blood, Sweat & Tears» zeigt eine umfassende Werkschau des François Chalet begann als Comiczeichner und Illustrator, bis er anfing, seine Fähigkeiten mit dem Computer umzusetzen. Kaum ein anderer Schweizer Grafiker verfügt über eine derart markante Bildsprache und inspirierte mit seinem Stil eine ganze Generation von Gestaltern. «Chalet», das erste und rare Buch von François Chalet, gehört zweifellos in jede Designbibliothek - ein Klassiker!
François Chalet wurde ausgebildet in der Fachklasse für Grafik Bern (CH). Er lebt und arbeitet in Zürich (Schweiz).
--
The works of Swiss graphic designer François Chalet!
François Chalet started out as a cartoon artist and illustrator, before turning his talents to working with the computer. There's hardly another Swiss graphic artist whose images are as recognisable and succinct and his style has inspired a whole generation of designers. This book François Chalet is simply a must for any design library!
Product info:
Publisher: Gestalten
Softcover: 192 pages, numerous color illustrations
Language: English
Jahrgang: 2000
ISBN: 978-3-931126-39-1
File under:
Graphic Design, Illustration, Character Design