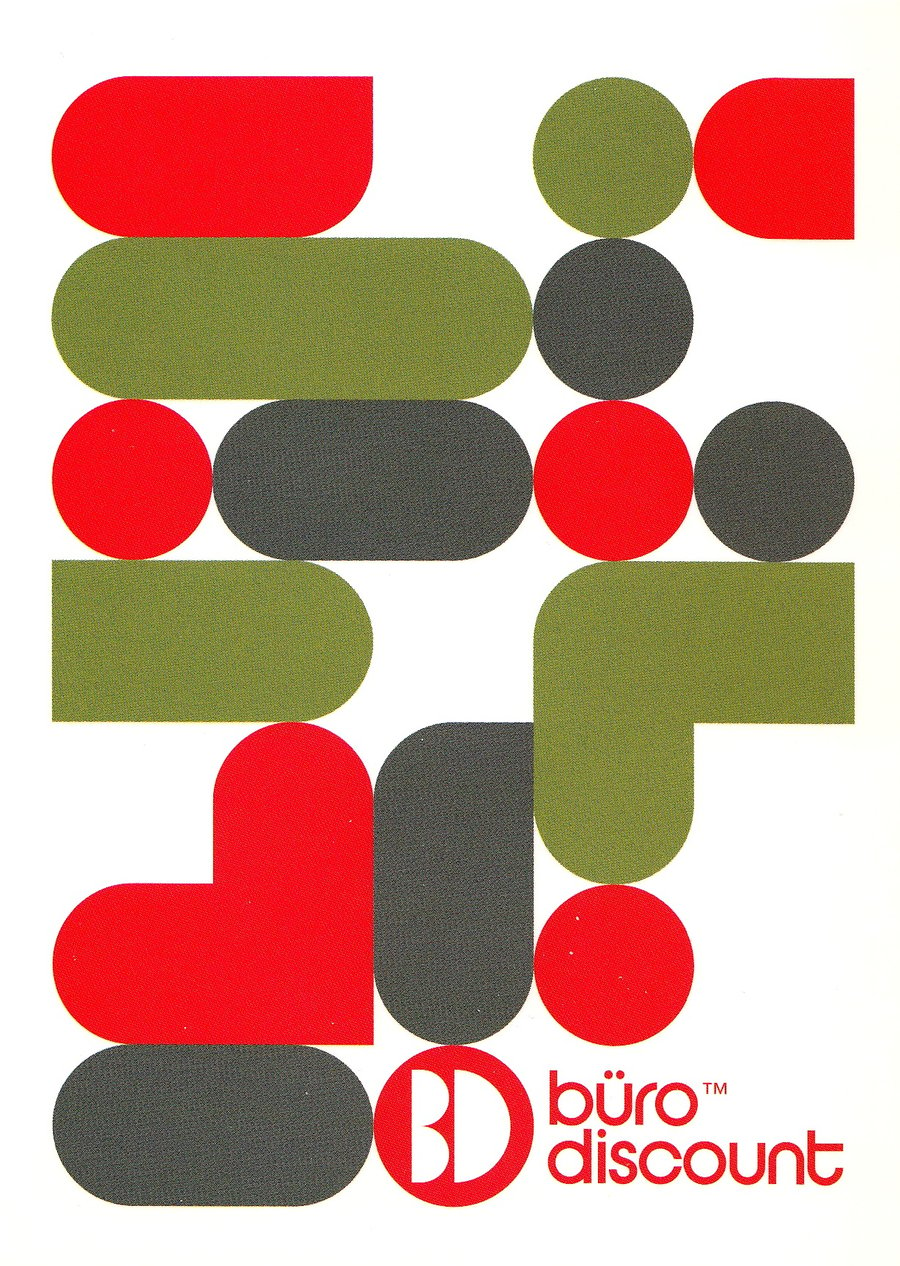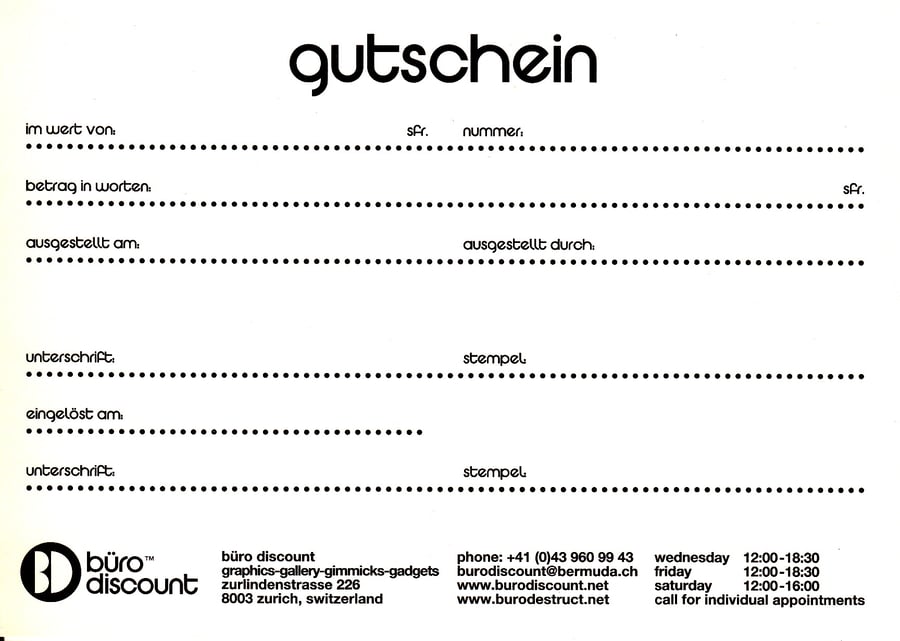 Büro Discount by Büro Destruct - Gutschein (Gift Voucher)
CHF

20.00 –

CHF

1,000.00
Überrasche jemanden mit einem Gutschein/Gift Voucher von Büro Discount by Büro Destruct!
Unsere Gutscheine gelten für das gesamte Sortiment im Büro Discount by Büro Destruct, Zurlindenstrasse 226, Zürich/Schweiz, sowie für alle Artikel in unseren Onlineshops www.burodiscount.net und www.discountgallery.net
Unsere Gutscheine sind das perfekte Geschenk für alle, die sich für Grafikdesign, Designer Toys, Kunst, Street Art, Graffiti - kurz: Urban Lifestyle interessieren!
--
Our gift vouchers are valid for all items at our store in Zurich/Switzerland and also for the onlineshops www.burodiscount.net and www.discountgallery.net
It's a great present for anyone interested in graphic design, designer toys, street art, graffiti and urban lifestyle!
File under: Geschenkgutschein, Gift Card, Swiss