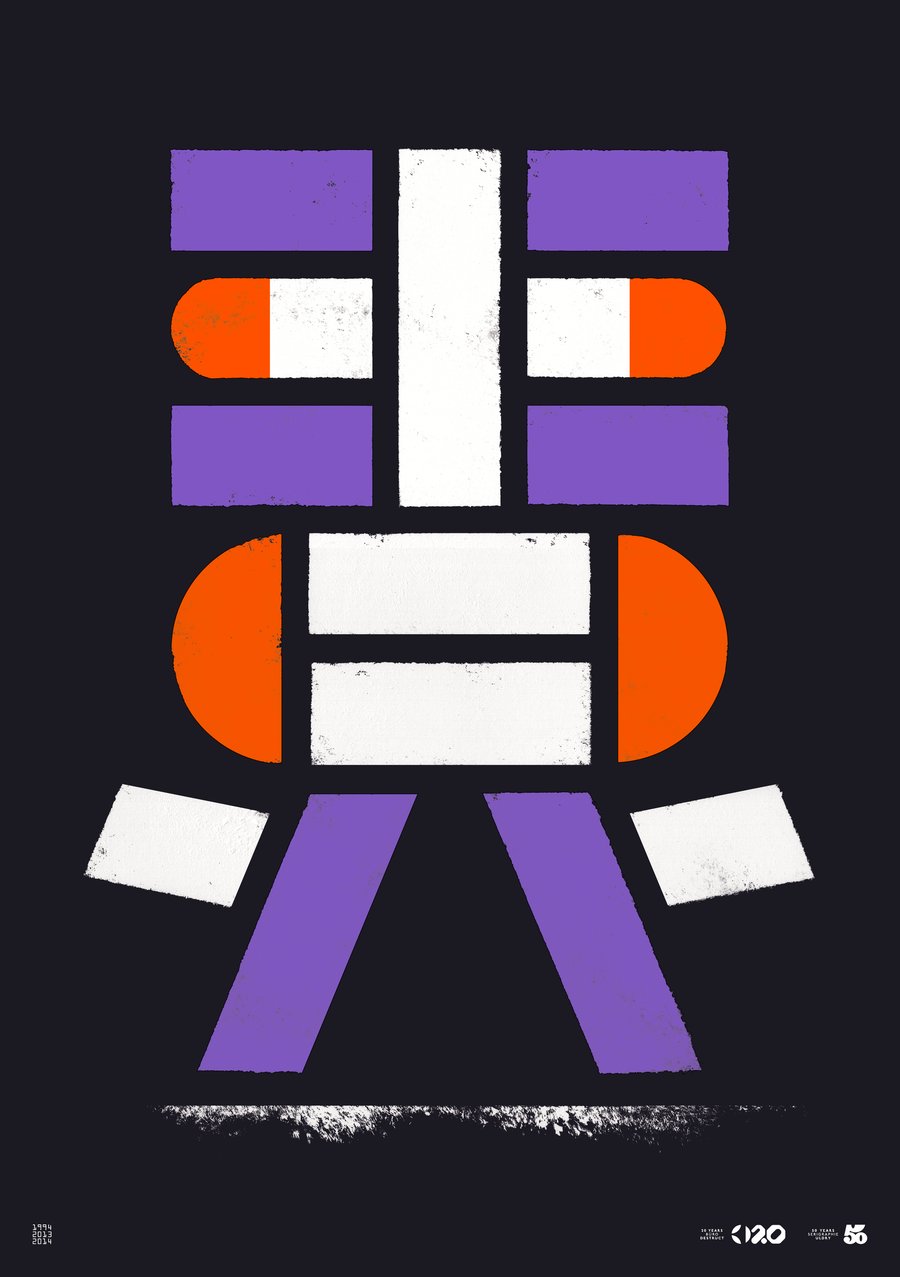 Büro Destruct - Tribler Sailor (Poster)
CHF

50.00
Approximate price/umgerechnet in
USD 52.--/EUR 40.--
Measurements: 700 mm x 1000 mm, silkscreen print, designed by Büro Destruct.
Wenn ein Tribler einen miesen Tag hatte oder sich gerade ganz allgemein geschwächt fühlt, dann wirft Tribler Sailor sein Seil aus. Er ist immer zur Stelle wenn ein Tribler Hilfe braucht! Selbst in scheinbar aussichtslosen Situationen sucht er noch nach einem möglichen Lösungsweg.
Das 1994 gegründete Kollektiv Büro Destruct gilt als Vor- und Wegbereiter des modernen Schweizer Grafik Designs. Versucht man die Qualitäten von Büro Destruct kurz zusammenzufassen, so liegen sie wohl darin, futuristisch und digital anmutende Gestaltungslösungen zu schaffen, welche gleichzeitig handwerkliche Qualität und entspannte Cleverness spüren lassen.
--
If a Tribler had a bad day or just feels generally weakened, then Tribler Sailor throws his rope. He is always there when a Tribler needs help! In seemingly hopeless situations he will keep looking for a possible solution.
Founded in 1994, Büro Destruct is a trailblazing creative collective at the cutting-edge of Swiss graphic design. In a nutshell, Büro Destruct strengths lie in futuristic and digital graphic solutions that are both skilfully crafted and effortlessly clever.
File under: BD, Buro Destruct, Buro Discount, Swiss, Graphic Design, Character Design, Typography, Fonts, 20th Anniversary