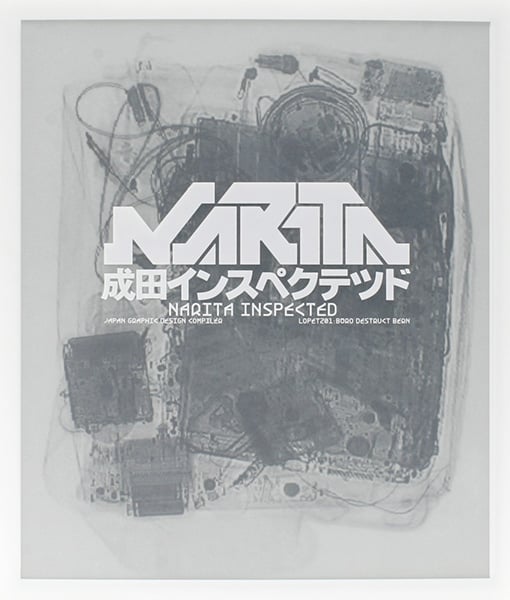 Büro Destruct - Narita Inspected (Very Rare)
CHF

190.00
Approximate price/umgerechnet in
USD 205.90/EUR 171.90
"Narita Inspected" heisst Sie willkommen im Flughafen der hypsten Grafikdesignateliers Japans, von Devilrobots über Furi Furi Company bis Power Graphixx. Neben vielen Werkbeispielen gibt es Kurzinterviews mit den einzelnen Grafikern. Initiiert und gestaltet wurde "Narita Inspected" von Lopetz (Büro Destruct). Very rare!
--
"Narita Inspected" is a book about Japanese graphic design studios such as Devilrobots, Furi Furi Company or Power Graphixx. Designed by Lopetz (Büro Destruct". Very rare - out of print worldwide!
Büro Destruct (*1994) is a renowned graphic-design-collective from Berne/Switzerland. The most important areas of Büro Destruct's activities are visualisations of corporate identities, logos and the development of new fonts. In 2002 Büro Destruct founded the subsidiary company Büro Discount in Zurich/Switzerland.
File under: Büro Destruct, Graphic Design, Very Rare, Japanese