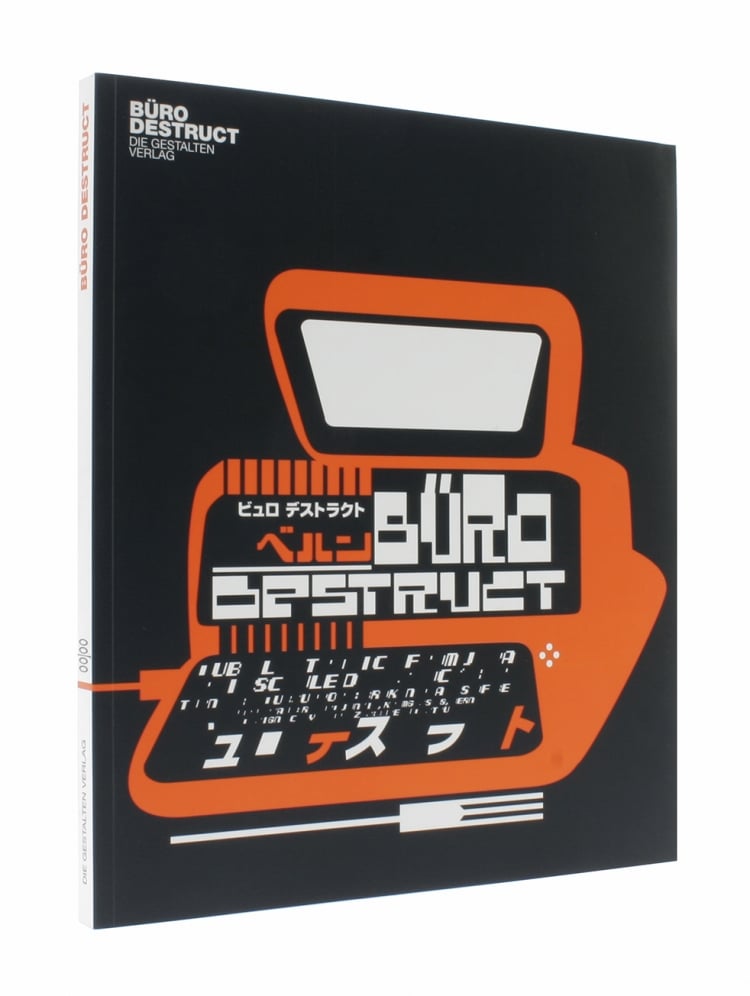 Büro Destruct - Büro Destruct I (Secondhand)
CHF

35.00
Approximate price/umgerechnet in
USD 38.10/EUR 31.90
Dieses erste Buch (erschienen 1999) zeigt eine grosse Auswahl an Layouts, Logos, 3D-Arbeiten, Multimedia Designs und Fonts aus den ersten Jahren von Büro Destruct. Ein Klassiker! Secondhand - in akzeptablem Zustand!
--
The title shows a huge variety of layouts and logos, 3D renderings, web and multimedia designs, print fonts, offering a wide variet of styles and techniques in which the group of classically trained designers often combines most sophisticate computer graphics with hand-drawings or analogue material combinations. Sorry, it's secondhand!
Büro Destruct (*1994) is a renowned graphic-design-collective from Berne/Switzerland. The most important areas of Büro Destruct's activities are visualisations of corporate identities, logos and the development of new fonts. In 2002 Büro Destruct founded the subsidiary company Büro Discount in Zurich/Switzerland.
File under: Büro Destruct, Graphic Design, Classics