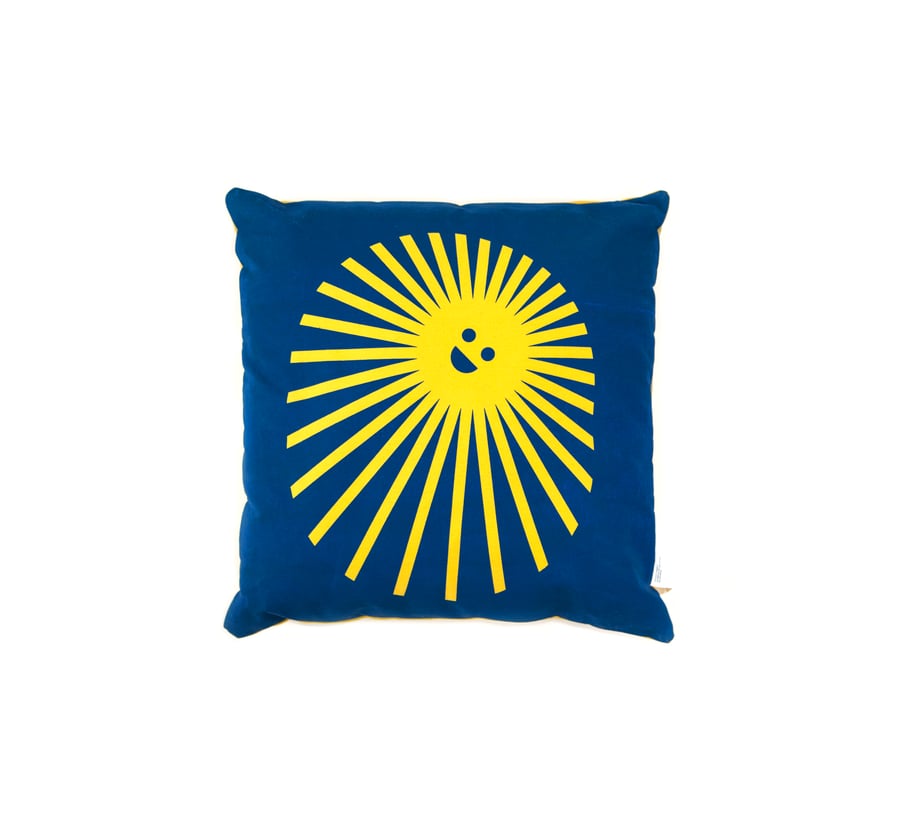 Büro Destruct - Pillow Sonne
CHF

29.00 –

CHF

39.00
Approximate price/umgerechnet in
USD 31.--/EUR 24.--
Dieses dekorative Kissen wurde von Büro Destruct entworfen und man kann darauf auch küssen. Siebdruck, Masse: 38 x 38 cm, Made in "Achtung BanDung".
Lieferbar lediglich als Kissenbezug (100% Baumwolle, 29 CHF) oder mit Kissen (Polyester, 39 CHF).
--
The BD-Pillow is a decorative pillow for your coach. Designed by Büro Destruct. Silkprint, 38 x 38 cm, Made in Bandung/Indonesia.
Available as a pillow cover only (100% cotton USD 31/EUR 24) or as a cushion (Polyester, USD 42/EUR 32).
Büro Destruct (*1994) is a renowned graphic-design-collective from Berne/Switzerland. The most important areas of Büro Destruct's activities are visualisations of corporate identities, logos and the development of new fonts. In 2002 Büro Destruct founded the subsidiary company Büro Discount in Zurich/Switzerland.
File under: #BuroDestruct #BD #Sun #Sonne #Pillow #Cushion #InteriorDesign #Kiss #AchtungBanDung #Swiss